Re-purpose Show! March 11 & 12, 2023!


No presale tickets available.
$7 at door good for both days.
Kids 12 and under free!
Sat 10-5 Sun 10-4 All indoor, climate controlled.
At the Walker County Fairgrounds 3925 SH 30 W Huntsville, TX 77340
huntsvilleantiqueshows@gmail.com 936-661-2545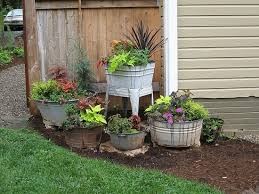 Rusty Chippy Vintage Hippy & Garden Show
MARCH 11th & 12th, 2023
Over 100 dealers!

2022 was a stellar year, with amazing crowds over the two day event. Over 100 Dealers! We are looking to expand again this next show, 2023 will be even bigger and better. If you are all about creating an amazing booth with a flair for design, we want you! Our event is focused on vintage and re-purposed goods as well as farm house and antiques. We have yard and garden items as well. We have a variety of jewelry dealers, some are hand made, some are estate jewelry and an awesome turquoise dealer. From Antique furniture, painted furniture, and the unique and strange. Boutique Trailers and homemade foods. We advertise to promote the dealers and the show. Our crowd is amazing, and they come to shop! We are always so pleased at the local support from the city and the Shoppers. If staying in a local hotel, book early, they always fill up. There is so much to do in town, from the shops and restaurants, to the Historical sites. You can really spend several days and not see it all. So make plans to come to Huntsville in March, and bring a friend, make it special.

2019 was our first year to expand into our patio area! Very exciting for us and more shopping for you! Sales were great, we are growing every year. That's over 100 Dealers, coming in from all over to bring you their latest finds. Funky Junk, Antiques, Rusty & Re-Painted, Plants and Garden Decor, Re-Purposed items and items for you to re-purpose yourself.

Happy to say in 2022, we had an awesome crowd and amazing vendors! With Dealers from Minnesota to all over Texas, the show was a huge success! Shoppers were waiting ten customers deep at booths, just to check out and move on down to the next booth. The weather was perfect, and they were emptying several of our Dealers Booths, the Dealers were going out to their trailer and trucks to re-stuff the booths by lunchtime!
We do have a limited number of space available but will sell out soon! Check out our Rusty Chippy Show page on Facebook for some great pictures!Email us at huntsvilleantiqueshows@gmail.com for a vendor application or additional information!



WOW!!! The Spring Show of 2014, 2015,2016, 2017, 2018, 2019, 2020, 2021 & 2022 was absolutely amazing. We had over 2000 to 2500 customers through the door and they were shopping, not looking! The customers loved the different and unique items and told me personally how much they loved the Spring Show! Thank you all for the continued support and the positive comments!

This Pinterest Inspired Show is the first of it's kind! From Antiques to Vintage Garden, Vintage Jewelry and Handcrafted Jewelry. Painted Furniture and Demonstrations by the Artist. Learn how to make over your own treasures with a few new ideas! There is a $7.00 entry fee for adults and children under 12 get in free.

Come and visit us in the Climate Controlled Main building, @ Walker County Fair Grounds in Huntsville, Texas, on March, 11th & 12th, 2023. This is a two day event, that you will not want to miss. We have Dealers from all across the Countryside, bringing their latest finds and ideas. From the Antiques, Yard Art to the Painted Furniture, Silver & Turquoise Jewelry, Shabby Chic and more.

Application? Just email us @ huntsvilleantiqueshows@gmail.com

In the meantime you can reach us at 936-661-2545. We are looking forward to hearing from you.

If you are not familiar with our company and your first contact with us is online: We would be pleased to hear from you! Please let us know what your needs and questions are, we will be more than happy to help.